What are some of the major reasons to work in pediatric occupational therapy? Understandably so, many people who wish to partake occupational therapy activities feel a bit intimidated by the idea of working with children, considering how hyperactive and playful they can be. However, pediatric occupational therapy jobs are some of the most rewarding jobs in the healthcare field, as you help children succeed in important areas of their lives and build essential skills for their daily activities. If you're still unsure, let us highlight some of the major benefits of becoming a pediatric OT and the reasons to work in pediatric occupational therapy.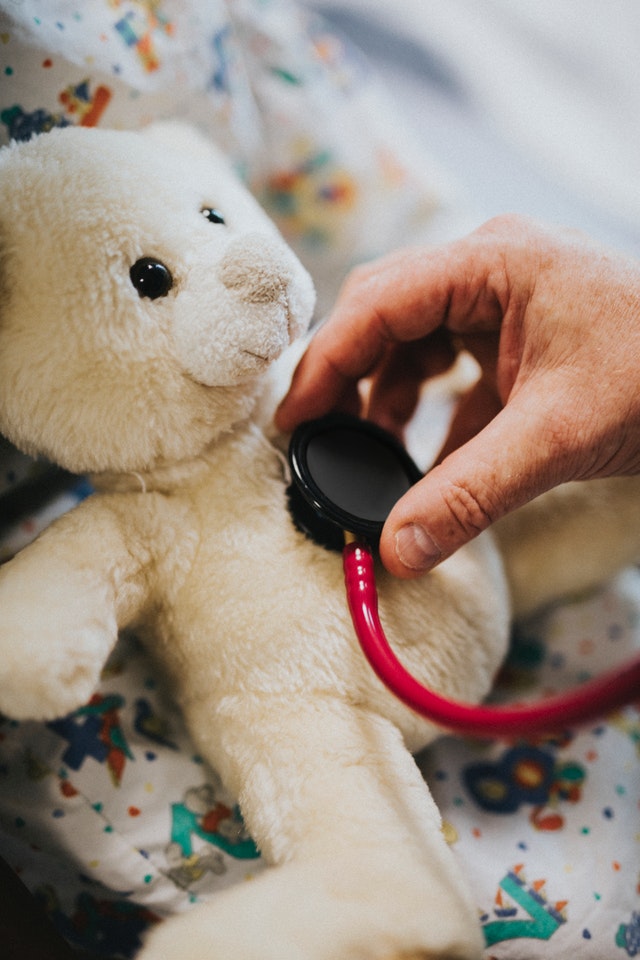 Reasons to Work in Pediatric Occupational Therapy
A few of the reasons to work in pediatric occupational therapy include the fact that you get to help children achieve the best quality of their lives and much more through this type of occupational therapy.
What Exactly Are Occupational Therapists?
Unlike your typical physical therapists, occupational therapists (also called OTs) seek to improve something beyond the physical realm: they seek to improve the patients' quality of life whether the patient has had trauma from PTSD, familial issues or more.
To put it in simpler terms, physical therapy treats the patient's ability in order to help them heal, move and coordinate their physical body. OTs, on the other hand, treats the whole person – they coach you to lead a healthy life, despite of your physical, cognitive or emotional impairments through specific treatments. OTs look at patients through a holistic perspective, while PTs through a biomechanical perspective.
Both PTs and OTs enjoy an overall good salary, opportunities to work abroad and life-changing experiences, as they work with people of all kinds of backgrounds. Occupational Therapy is one of the best paid fields in the healthcare world and also one of the most exciting ones, being these benefits the reasons many people decide to study this fascinating field.
When Do Children Need to See an OT?
If a child shows issues leading a healthy life, it's better to take them to a pediatric OT. To be more precise, children might require an OT if they display motor problems, cognitive delays, sensory integration issues, social skills problems, and if he or she needs extra assistance in self-care tasks.
A pediatric OT's main job is to determine the origin of the child's limitations and help them develop skills that will allow them to grow into healthy, well-functioning adults. Helping children overcome their limitations is perhaps one of the reasons many people opt to work with children instead with adults: although not easier to handle, aiding the future generations grow and become successful adults is truly an inspiring sight to see.
How Do Pediatric Occupational Therapists Work with Children
Children can't stay still! If you're aiming to become a pediatric OT, the first thing that you should take note of is that you need to make every session like a game.
Through engaging activities, such as board games, handcrafts and obstacle courses, children can develop skills while having fun! Although treatments vary for each child, one thing is sure: your sessions must have an extra dose of color and fun in order for you to succeed!
So, let's sum it up.
What is the role of a pediatric occupational therapist?
Basically, pediatric OTs evaluate a child's current skills and compare them to what's appropriate for their age group. Once the OT gets a clear estimation, he or she can start working on improving the child's skills that need to be improved through games, therapy sessions and healthy tips.
What makes a good OT?
A good OT is composed of three key ingredients: compassion, empathy and patience. A good OT is also driven by a desire to help others, so if you meet these criteria, you're more than fit to become an OT!
Bottom Line
As you can see, there are plenty of reasons to work in pediatric occupational therapy: you receive an excellent salary, get to play more than work, the opportunity to work with children of many backgrounds and countries and, most importantly, you can improve a child's life through fun and motivating occupational therapy activities. Sometimes these children need help with any PTSD they are dealing with or any other internalized issues they need assistance with. We weren't kidding when we told you that pediatric occupational therapy jobs were one of the most rewarding jobs in the healthcare field, so if you ever feel with the urge to help the world through occupational therapy, you can start with the pillar of every society: children!